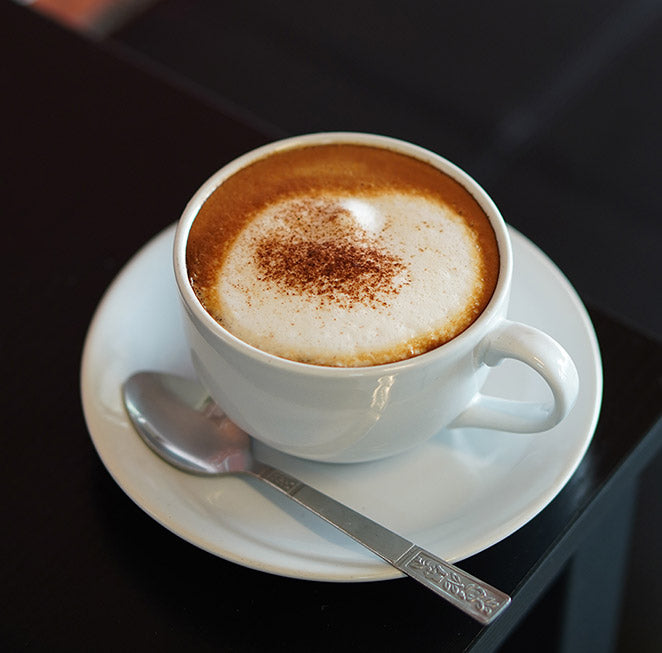 Mint Mocha
Minty and filled with just the right amount of decadent chocolate, we recommend this served hot with your favorite dipping treat. For an extra hit of caffeine, try half of an Alaska Moka Bar® in place of the chocolate chips. 
Ingredients
4 oz of freshly brewed hot coffee
1 tablespoon chocolate chips
2 ounces (½ cup) fresh whole milk
½ tablespoon of peppermint syrup
Directions 
Brew fresh coffee (we suggest Resurrection Blend). Place chocolate chips in bottom of cup, then add hot coffee, stir to encourage chocolate chips to melt. Steam the milk and peppermint syrup, using a steaming wand, or bring mixture to a simmer on the stove top and froth with a whisk. Pour frothed milk into the chocolaty espresso and serve hot.


Photo by Nuttawut Anek on Unsplash
Recipe inspired from A Couple of Cooks.
Shop Resurrection® Blend Coffee