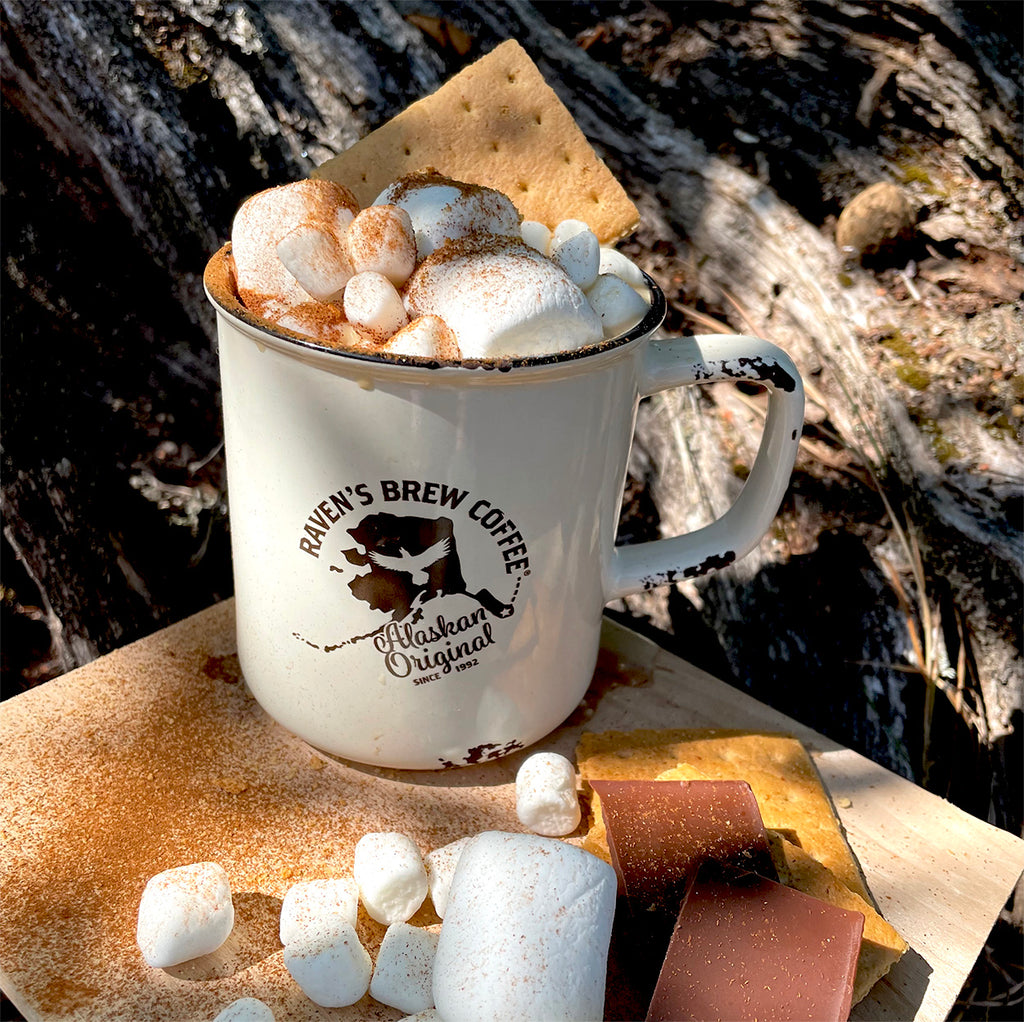 S'mores Mocha
Gather around the campfire, the marshmallows and sticks are all set up! Craft up a toasty cup of the camp favorite treat and return to the wild. Toasty marshmallow syrup (no burned parts here) mingles with the creamy chocolatey goodness that you think of when you roast up a s'more. For the full experience, try our Alaska Moka Bar™ for the chocolate. 
Ingredients
4 oz of freshly brewed hot coffee (try Wicked Wolf® Coffee)
3 chunks of Chocolate Bar (try an Alaska Moka Bar™!)
2 ounces (½ cup) fresh whole milk
½ tablespoon of toasted marshmallow syrup
Toppings
Graham Cracker Crumbles
Marshmallows to taste


Directions 
Brew fresh coffee. Place chocolate bar chunks in the bottom of the cup, then add hot coffee, and stir to encourage the chocolate to melt. Steam the milk and toasted marshmallow syrup, using a steaming wand, or bring the mixture to a simmer on the stovetop and froth with a whisk. Pour frothed milk into the chocolaty coffee. Top with crumbled graham crackers and as many marshmallows as you like. 


Suggested Products