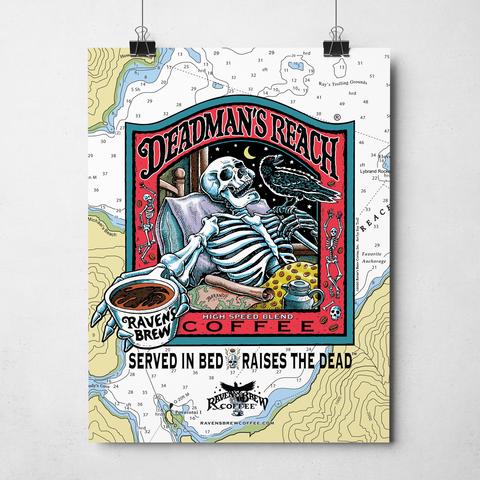 For the Love of Deadman  
"At the time, I was living in east Tennessee… Due to the nature of my work, and the tools necessary, I have to drive to each of my customer's locations. Coffee was not only a necessity, but I have become a bit of a 'Coffee Snob.' I tried coffee shops outside of the chains.
Once, while driving back home from one of my western customers, I stopped at a small mall in Hays, Kansas, there I encountered a magic elixir called Dead Man's Reach! One cup of this liquid heaven and I was hooked. I purchased a bag (whole bean, of course).Once back home, I perused the Ravens Brew website, and we have sampled many, many of the delights offered there."
Always a fan,
Dan H.
Tennessee, California, Nevada